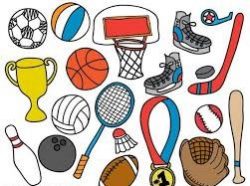 Attention Athletes and Parents of Athletes!
Prior to coming to WHS Athletic Practices, parents MUST pre-screen their student EACH day the athlete attends for any COVID like symptoms. If a student has any of the COVID like symptoms, the athlete is not allowed to attend practices or competitions. Athletes may not attend if they are told to quarantine.
Masks required, bring your own water, social distancing required. Parents must stay in their cars if they attend.
Contact Mr. Cooper for questions steve.cooper@lincoln.k12.or.us
Season 2 OSAA athletics is beginning in LCSD and at Waldport High School on Monday February 22nd
High School Students Only
Students and parents will each have their own google form to fill out; students must also take their Impact Test.
Fall Season Sports:

Volleyball
Non-Contact Football
Cross Country
Soccer
Fall Cheer

Must have a current sports physical, cleared and submitted to the main office.
There is NO COST to participate!
Middle School Intramural Flash Football Sign Ups:
Students and parents will each have their own google form to fill out; students must also take their Impact Test.
There is  a $10 fee to participate
No sports physical is required