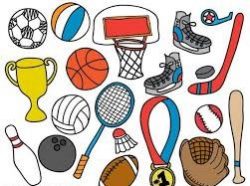 Check back during registration in August for athletic updates.
Please use the links below to sign up for sports. You can now register one time for the entire year by selecting each sport you wish to participate in. Remember, there is a parent form as well as a student form that will both need to be completed as well as a current sports physical on file in the school office.
Once you hit "Submit" the athlete will need to get a clearance slip from the main office to give to the coach before the start of their first practice.
Parent Athletic Form
Student Athletic Form
Once you open the form you must complete it in it's entirety as you will not be able to access completed OR partially completed forms.