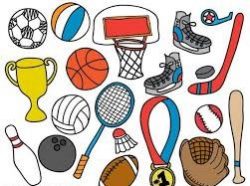 Attention Athletes and Parents of Athletes!
Prior to coming to WHS Conditioning workouts, parents MUST pre-screen their student EACH day the athlete attends. ALL answers must be no for the athlete to attend. Parents can fill out the Google form rmd.me/l3dbanNVMmQ
Or send athlete with a note that states: No to all screening questions with the students name, date, and parent signature.
Masks required, bring your own water, bathrooms not available, social distancing required. Meet on the FB field 4:00-4:40. Parents must stay in their cars if they attend.
Contact Mr. Cooper for questions steve.cooper@lincoln.k12.or.us
Season 1 OSAA athletics is beginning in LCSD and at Waldport High School on Monday October 12th.
High School Students Only
Must sign up using a school issued student email through a google form. Parents must acknowledge and sign. (This form will NOT work with a personal email or a parent email). https://waldport.lincoln.k12.or.us/athletics/athletic-sign-up/
Monday – Friday 4PM-4:40PM

Monday – Volleyball, Track/XC, Basketball, Baseball
Tuesday – Basketball, Wrestling, Cheer
Wednesday – Football, Volleyball, Track/XC, Soccer, Golf, Cheer
Thursday – Baseball, Softball, Track/XC
Friday – Football, Softball, Cheer, Soccer, Golf

Must have a current sports physical, cleared and submitted to the main office.
There is no cost at this time to participate.